On the moming of April 20th, 2018, a ceremony was held in Xinhui No 4 Middle School for the Lixin Scholarship in the first half of 2018.
LI Xin Plastic Products Co, Ltd. Chairman Pan Xianjun and his wife Ms Zhao Xue Bing Lixin Plastic Products Co. Ltd. General Manager Yu Guangze, Gujing Town Peoples Govemment vice Mayor Zeng Jianming visited our school to participate In the grant ceremony.Vice mayor Zeng Jianming first represented the party committee of Gujing town and peoples govemment to express warm welcome, high respect and sincere thanks to Mr Pan Xianjun and Ms Zhao Xuebing Thanks to Mr. Pan Xianjun, since 2014, he has donated RMB 30,000 per year in the honor of company s reputation and established the Xinhui Sizhong Lixin Scholarship which sponsors the living expenses for 30 families with difficulty which is RMB 1,000 per person. He hope that students in Xinhui No 4 middle school can strengthen their beliefs and self-improvement study hard and become talents as soon as possible What's more, he hope to turn this love from Lixin bursaries into intrinsic motivation for diligent study to fulfill life and use knowledge to achieve themselves. In the meantime. he wish the subsidized students will overcome difficulties, study hard and learn to be grateful thanks to the support of Lixin Scholarships It is hoped that Xinhui No 4 middle school will as always, uphold the fine traditions of the school and make contributions to running a satisfactory education for people.
President Lin Zeen spoke and thanked Lixin for its support to the impoverished students of our school and asked them to study hard, determine to become talented, learn from others and repay society. While reporting on the achievements made by our school in recent years, president Lin conveyed the exciting news brought by Chairman Pan Xianjun. Since 2018, Lixin Plastics Co, Ltd will increase 30, 000 yuan to our school to reward excellent students who perform well in college entrance examinations and high school entrance examinations Chairman Pan Xianjun introduced his difcult leaming experience and entrepreneural process, hoping that the students would get inspired from his deeds. He reminded the poor could not be short-minded and the difficulties could not be overthrown. We should cherish the current learning conditions and continue to struggle.
A total of 15,000 yuan was paid for this semester this time and 15 poor students benefited Mr. Pan Xianjun, the vice chairman of Xinhui District Federation of Industry and Commerce and the vice president of Gujing Chamber of Commerce. Jiangmen Lixin Plastic Products Co Ltd, chairman of four companies, in 1993, when Mr Pan Xianjun was 20 years old, he went to Guangdong and worked in Guangzhou, Dongguan, Jiangmen and other places. In 2003, Mr Pan Xianjun led a group of guys to start their own entrepreneurial career in an abandoned factory building in Gujing. After more than 10 years of hard work now Mr Pan Xianjun has founded four companies in Xinhui, Jiangmen. His company is involved in finished products, thin film factories trade companies and other industries with an annual output value of more than 3 billion.
For more than 20 years, he started from scratch and led a group of young friends to bring out a world. He was ever a rural student who couldnt went to school, but now is an entrepreneur in the eyes of neighbors Chairman Pan and his wife, Ms Zhao Xuebing are full of caring, thoughtful, forward-looking and wise people.They founded Lixin Plastic Products Co, Ltd in Gujing. The company has experienced difficulties in starting a business and has grown largely. It has been working and living in Gujing, which makes deep feelings in this place. At the time of his successful career. he has been doing charity and helping the poor.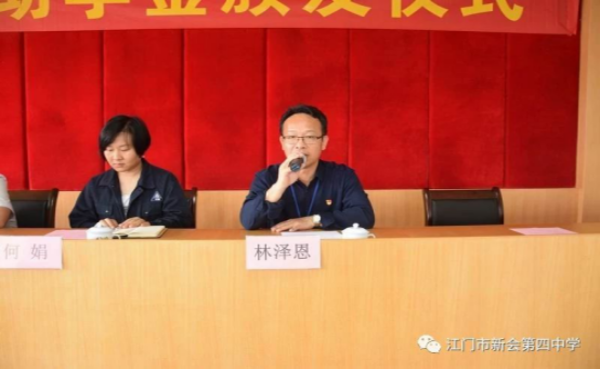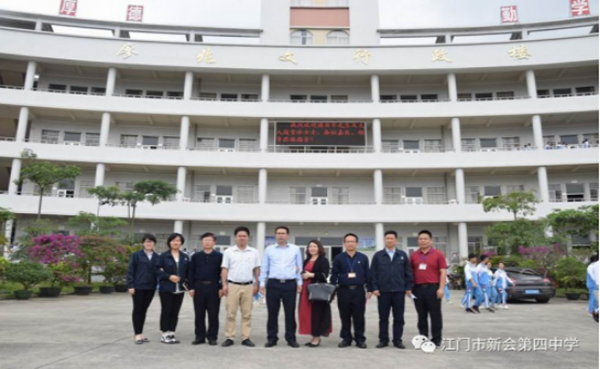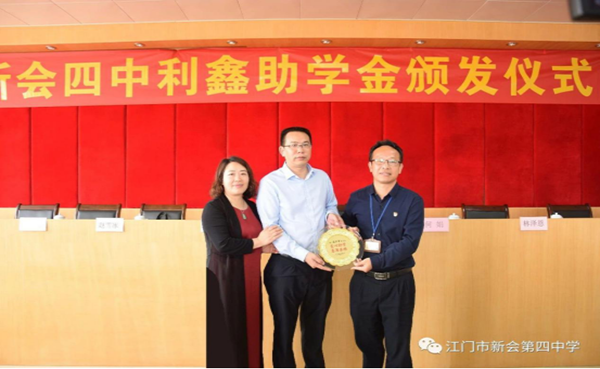 ​​​​​​